As the digital world develops at an ever-increasing rate, it is no surprise that information overload is one of the biggest challenges facing organizations. Alvin Toffler described information overload as the difficulty in effectively making decisions when one has too much information to consider in a clear way. Psychologist and economist Herbert Simon also predicted that "as the quantity of available information grows, the extent of available attention shrinks." Since then, survey after survey has supported the notion that while having too little information has huge implications, so too does having too much information.
---
What is information overload?
As mentioned above, information overload is described as having too much information to effectively make decisions. For many knowledge workers and decision-makers, the issue of information overload is just the beginning. With information overload comes a plethora of challenges for knowledge workers and decision-makers such as:
Obtaining irrelevant information or incorrectly using relevant information
Not understanding what information is available
Not knowing where or how to access the information required.
---
How does information overload affect your organization?
It is clear that the abundance of information we enjoy today comes at a price. This not only refers to the literal cost of purchasing premium content, but also concerns the cost of lost productivity. Whilst data-driven decision making is desirable in every organization, having too much data can in fact result in missing the critical information required for these decisions altogether.
A research study conducted in the United States, England, Hong Kong, Singapore and Australia found that 73% of managers felt they needed a lot of information to do their jobs well. However, when asked…
33% felt they were suffering from poor health due to information overload
66% reported that information overload and not being delivered relevant information caused tension with their co-workers and as well as reduced job satisfaction at the company
62% admitted their social and professional relationships were suffering as a result of not knowing where to source information.
---
How can Digital Transformation overcome information overload?
In this information-driven economy, many organizations are looking for new ways to better streamline the flow of information in their workplace. For organizations, it's not just about using technology to combat information glut. It involves changing company culture, changing mindsets and behaviours, and having an agile and holistic approach to creating and distributing information.
This is where information digital transformation comes into play.
If you haven't read our previous blog post, where we discuss the differences between digitalization and digital transformation and their implications for organizations, read it here.
Below, we share 3 key ways that implementing a well-defined and strategic data digital transformation can help to combat information overload:
Turn unstructured information into actionable insights…
With the information floodgates open, content rushes at knowledge workers and decision-makers as unstructured data. This information can sit in many different places and as a result, often goes unnoticed. Digitally transforming your information infrastructure integrates this information so that it can be accessed from one single place, making it far more easily actionable. Additionally, doing this in real-time is massively advantageous to the productivity of any organization. For those who are required to make decisions in a fast-changing landscape, real-time actionable insights are critical to success.
Leveraging technology and AI with human intelligence…
In some ways, AI has already made its mark in helping prevent information overload through natural language understanding capabilities – completing tasks faster, making workflows more efficient and enabling relevant insights to stand out. Humans will tire from reading large data resources, however, leveraging technology and AI tools in digitalization can create new knowledge: cohesive and comprehensive information that humans would not be able to find and analyze alone. By utilizing AI to automate insight discovery and delivery further, organizations will be able to build an information infrastructure that makes decision making seamless.
Reach the right people, with the right information, at the right time…
A study found that 65% of UK employees said their work is negatively impacted by the high amount of data they have to process at work, while 91% of US workers admit they sometimes delete or discard work-related information without fully reading it.
This leads onto our next point. Once you've built a future-proofed information infrastructure, you need to ensure that it is accessible for your end-users. Accessibility encapsulates everything from delivery method, to timeliness, to the level of detail of insights, and much more. But how do you develop a solution that caters to every individual's needs, now and in the future?
The answer is a delivery system that is personalizable; where users can change the preferences, format, and timeframe in which information is delivered to match their needs.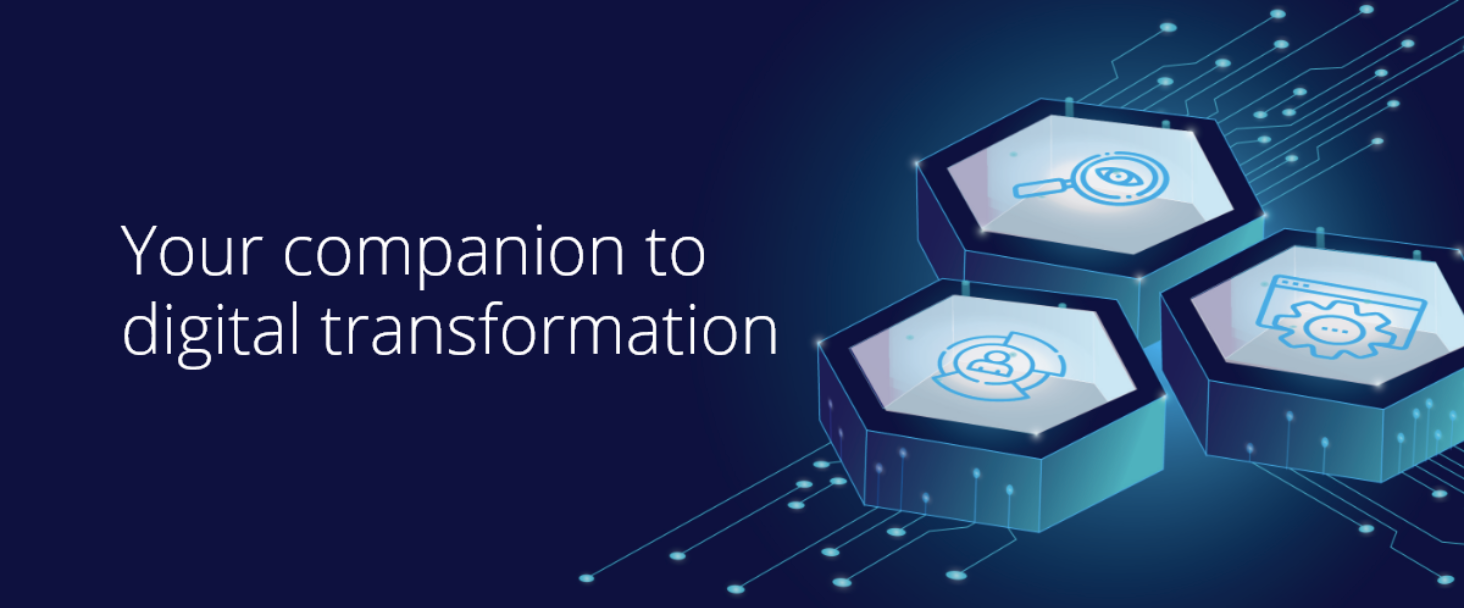 ---
Digital transformation allows highly effective information management, particularly for companies that wish to maintain a competitive advantage. Decision-makers are starting to acknowledge – if they haven't begun the process already – that transforming data into actionable insights through digital transformation is increasingly important. Although information is integral to decision making, gathering data is not the end goal. The end goal for transformed organizations is to utilize the data sources available by optimizing tools that enrich information, to create actionable insights for smarter decision making.
If you are thinking about an information digital transformation for your organization, click here to request a demo from our InfoDesk consultants.