STAY ONE STEP AHEAD
Real-time market insights
Stay ahead of your competition with real-time, valuable competitive intelligence. Our insights management solution effortlessly integrates to gather, analyze, and present competitor data in a clear and actionable format, helping you make informed business decisions.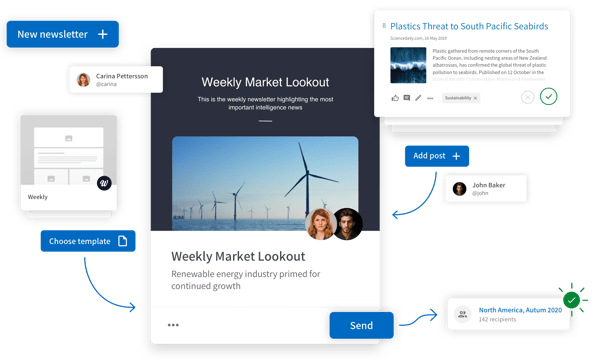 NEVER MISS AN UPDATE
Customized alerts
Receive customized alerts and notifications about your competitors' activities, such as product launches, pricing changes, or marketing campaigns. Stay informed and react swiftly to emerging market trends and competitor actions.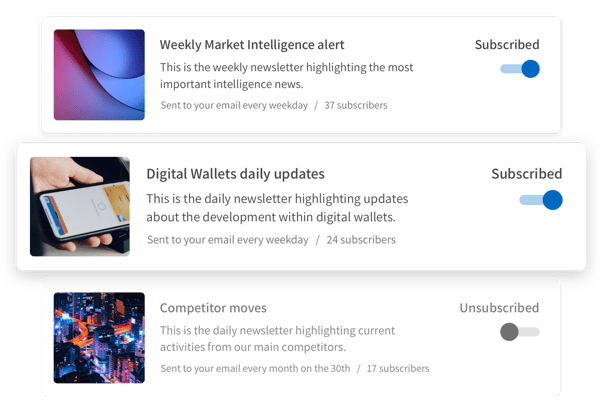 SEE THE BIGGER PICTURE
Dashboard visualizations
Visualize complex competitive data and metrics in intuitive and interactive dashboards. Gain a comprehensive overview of market trends, competitor performance, and key insights, empowering you to spot opportunities and make data-driven decisions.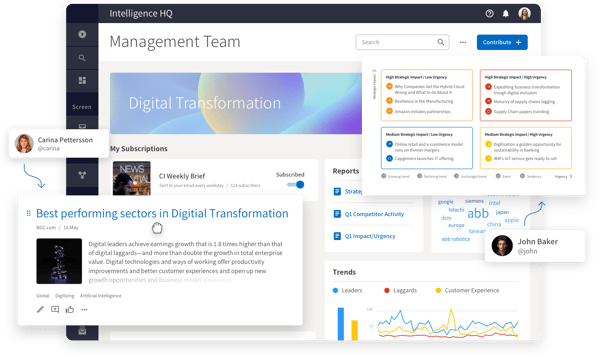 "Understanding our competitive landscape is a critical part of being a leading Medical Device organization. InfoDesk's deep understanding of our industry, the content and technology available to us, as well as their experience of deploying bespoke research projects, has enabled us to make highly effective decisions around our CI content and technology tools. I believe this will help to ensure we keep our competitive edge for years to come."
"Working with InfoDesk has been a great collaboration! Their ability to understand our needs and design a solution that meets these is very effective. Our requirements changed several times throughout the development process that InfoDesk met head-on without affecting the speed of the overall project."
"We use the platform as the vehicle to drive our competitive intelligence across all vaccine projects: your tools assist with the monitoring and make the publishing process easy and we can easily adjust our time and projects based on any changes in company priorities… The implementation period for any changes has always been easy and the support excellent, and you also allow us to test any new technology we offer to see if it will benefit our processes."
OUR RESOURCES
Whitepapers, case studies and more