As a competitive intelligence professional, you are always looking for gaps in your competitor's products and business strategies to gain an edge. One way to do this is through competitive benchmarking. This process allows you to determine how you compare to your competitors in terms of performance and strategies. By doing this, you can identify the best business processes, techniques, and strategies, feeding the data into your competitive analysis matrix to drive organizational success. Let's take a closer look at what competitive benchmarking is and how you can use it to stay ahead of the competition!
---
What is competitive benchmarking?
Competitive benchmarking is a process of comparing your company's products, services, key features, and economic performance against your competitors. By understanding where you stand in relation to your competitors, you can identify areas where you can improve. Competitive benchmarking can also be used to compare business strategies and processes. This allows you to determine the optimal plan to effectively compete in your marketplace.
How can I use competitive benchmarking?
There are a number of ways that you can use competitive benchmarking to gain an edge over your competitors. Here are a few ideas:
Compare features side by side to see where you have an edge, and where you can improve. This is particularly helpful as a sales enablement tool.
Compare your market share to your competitors. This will give you an idea of how much of the market you are capturing.
Compare your customer satisfaction levels to your competitors. This can help your marketing and customer success teams improve, or act as a valuable attribute in sales conversations.
Compare your profitability to your competitors. This will help you understand where you are making money and where you need to cut costs.
Compare your business strategies and processes to your competitors. This will help you reassess your strategic plan and innovate to achieve your long-term desired results.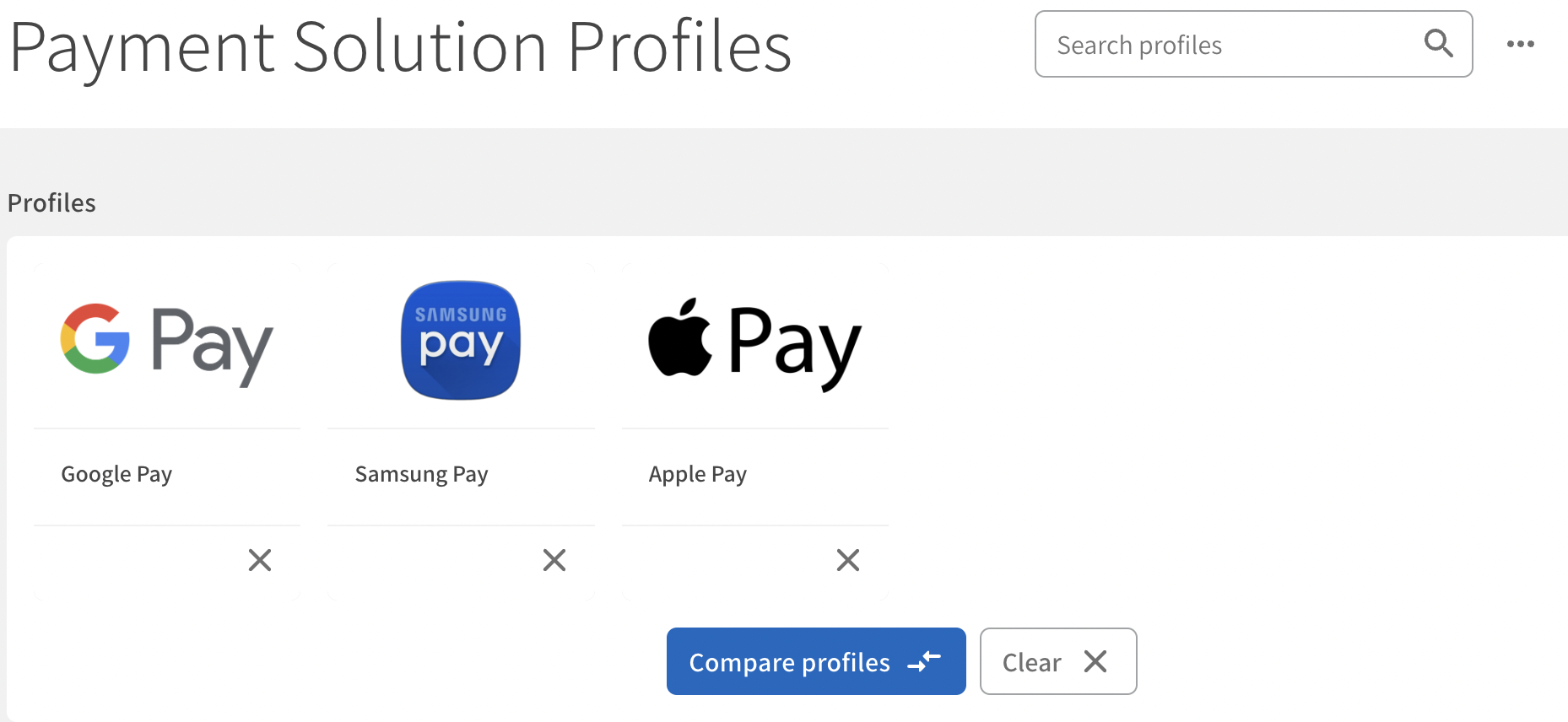 How to create a competitive benchmark
There are a few steps you'll need to take in order to conduct a competitive benchmarking analysis. First, you'll need to identify your competitors. This can be done by looking at companies in your industry or market that offer similar products or services. Once you've identified your competitors, you'll need to gather data on them. This can be done through open news sources, industry reports, financial reports, customer surveys, interviews, or any other relevant qualitative or quantitative data sources. Here are 7 key intelligence sources to help you get started.
Once you have this data, you can begin to compare it against your own company's metrics. The key is to compare the same categories side by side to create a clear picture of how you stack up. This will help you to identify areas where you excel and areas where you need improvement.
What tools are best for competitive benchmarking?
Well, funny you ask, Wide Narrow specializes in competitive benchmarketing tools for competitive intelligence, market intelligence, and strategy professionals. Although individual competitive benchmarks can be built in PowerPoint, there are a few big problems our customers had run into history with that method.


PowerPoint is static, so you have to manually update each slide and manually add/remove new benchmark categories
There are no data feeds into PowerPoint, so you have to copy and paste from multiple sources to populate the benchmark.
You can't compare multiple competitor benchmarks side by side in the PPT user interface making analysis really tricky.
The benchmarks are not stored in a single intelligence hub, so you can't easily reference back to older benchmarks to measure improvements.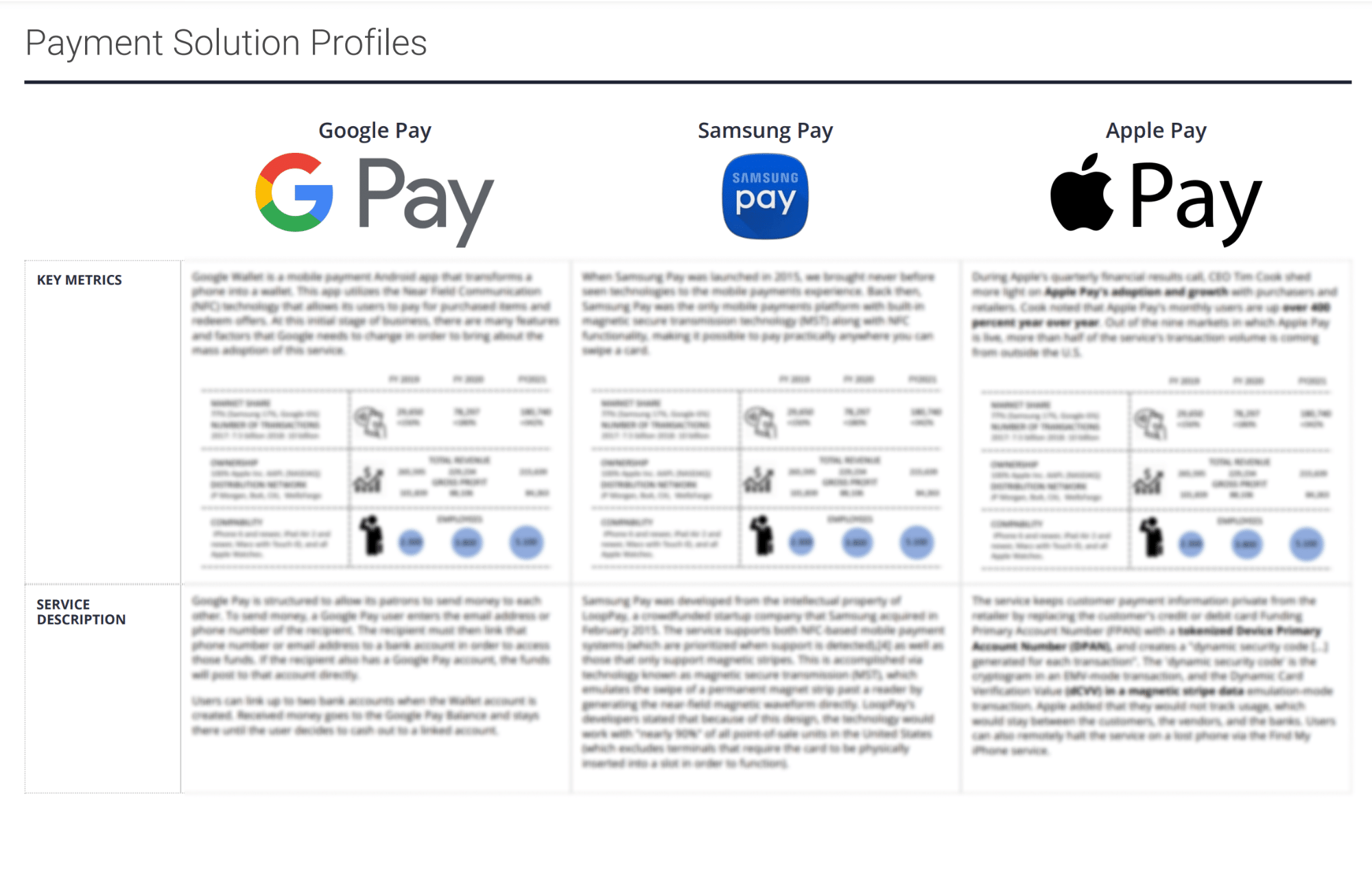 At Wide Narrow, we built our competitive benchmarks module from scratch to be able to do all of those things and more. Leveraging a powerful benchmarking tool enables you to rapidly produce benchmarks (saving massive amounts of time), share them with a click, compare competitors side by side, and draw key insights from the analysis work you have done in the benchmarking tool.
If you are looking to up your competitive benchmarking game and want to see Wide Narrow in action, don't hesitate to click here and schedule your live demo of the platform.